This is a smooth gloss finish which will retain its sheen for years. As always it is a durable, corrosion resistant decorative coating for ferrous and non-ferrous metals.
Available in 12 popular colours.
Can be applied directly onto rusty metal by roller or brush.
Primer or undercoat are not necessary.
Direct to Rust Metal Paint Smooth Finish can be used for:
Metal Door
Metal Garden furniture
Metal gate
Metal Railings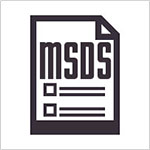 MPN
Hammerite Direct to Rust Metal Paint Smooth Finish – Black – 250ml – 5084863
Hammerite Direct to Rust Metal Paint Smooth Finish – Black – 750ml – 5092966
Hammerite Direct to Rust Metal Paint Smooth Finish – Black – 2.5L – 5084866
Hammerite Direct to Rust Metal Paint Smooth Finish – Black – 5L – 5084867
Hammerite Direct to Rust Metal Paint Smooth Finish – White – 250ml – 5084857
Hammerite Direct to Rust Metal Paint Smooth Finish – White – 750ml – 5092956
Hammerite Direct to Rust Metal Paint Smooth Finish – White – 2.5L – 5084860
Hammerite Direct to Rust Metal Paint Smooth Finish – White – 5L – 5084861
Hammerite Direct to Rust Metal Paint Smooth Finish – Silver – 250ml – 5084894
Hammerite Direct to Rust Metal Paint Smooth Finish – Silver – 750ml – 5092808
Hammerite Direct to Rust Metal Paint Smooth Finish – Silver – 2.5L – 5084897
Hammerite Direct to Rust Metal Paint Smooth Finish – Silver – 5L – 5084898
Hammerite Direct to Rust Metal Paint Smooth Finish – Gold – 250ml – 5084847
Hammerite Direct to Rust Metal Paint Smooth Finish – Gold – 750ml – 5092830
Hammerite Direct to Rust Metal Paint Smooth Finish – Dark Green – 250ml – 5084889
Hammerite Direct to Rust Metal Paint Smooth Finish – Dark Green – 750ml – 5092825
Hammerite Direct to Rust Metal Paint Smooth Finish – Dark Green – 2.5L – 5084892
Hammerite Direct to Rust Metal Paint Smooth Finish – Dark Green – 5L – 5084893
Hammerite Direct to Rust Metal Paint Smooth Finish – Blue – 250ml – 5084884
Hammerite Direct to Rust Metal Paint Smooth Finish – Blue – 750ml – 5092826
Hammerite Direct to Rust Metal Paint Smooth Finish – Cream – 250ml – 5122058
Hammerite Direct to Rust Metal Paint Smooth Finish – Cream – 750ml – 5122064
Hammerite Direct to Rust Metal Paint Smooth Finish – Copper – 250ml – 5092932
Hammerite Direct to Rust Metal Paint Smooth Finish – Wild Thyme – 250ml – 5158229
Hammerite Direct to Rust Metal Paint Smooth Finish – Wild Thyme – 750ml – 5158230
Hammerite Direct to Rust Metal Paint Smooth Finish – Muted Clay – 250ml – 5158231
Hammerite Direct to Rust Metal Paint Smooth Finish – Muted Clay – 750ml – 5158232
Hammerite Direct to Rust Metal Paint Smooth Finish – Yellow – 250ml – 5084874
Hammerite Direct to Rust Metal Paint Smooth Finish – Yellow – 750ml – 5092874
Hammerite Direct to Rust Metal Paint Smooth Finish – Yellow – 2.5L – 5084877
Hammerite Direct to Rust Metal Paint Smooth Finish – Yellow – 5L – 5084878
Hammerite Direct to Rust Metal Paint Smooth Finish – Red – 250ml – 5084869
Hammerite Direct to Rust Metal Paint Smooth Finish – Red – 750ml – 5092824